Optical Store and Eye Care in Lockhart, Texas
At Lockhart Vision Source our optometrist looks forward to serving patients from Lockhart, San Marcos, Luling, Gonzales and the entire area south of Austin, Texas, and our local in-house Optometrist, Dr. Robert Ramos, specializes in Glaucoma and family eyecare. Plus, our well-trained and friendly staff helps provide the best patient experience possible.
Our eye doctor near San Marcos is now offering Digital Retinal Imaging to allow you to view the health of your own eye and enable our doctors to closely monitor any conditions. No drops. No waiting. Painless and easy image in seconds. Call today for your screening.
Caring eye doctors in Lockhart, Texas
Dry eyes result from the chronic lack of lubrication and moisture on the surface of the eye, which can cause minor irritations.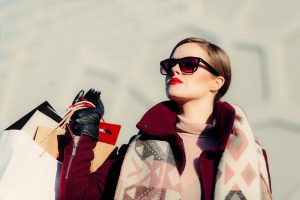 Wide selection of sunglasses and designer frames, including Kenneth Cole, Nike, Maui Jim, Oakley, Tom Ford, and Ray Ban.
Get tips on caring for your lenses and frames and learn about the benefits of bifocals, progressives, high index lenses and prescription sunglasses.
What Our Patients Have to Say....
I went in and they took care of me completely!! I have never gotten in and out so fast for glasses or contacts and they made it happen! I would definitely recommend the amazing service and loved how friendly they are!
- Brook S.
The moment you walk into the facility you are greeted with a friend smile. Dr Falco, tech Stephen and senior optometrist, Shelby were excellent. The service goes beyond words. I recommend this location or any of their other locations.
- vivia H.
Dr. Ramos was very professional and took care of all my concerns. He was very friendly and cordial. Shelby was very knowledgeable and helped me understand my vision plan. I would recommend this eye vision center to everyone.
- Powell M.
Shelby & Dr. Ramos are awesome. I work in the medical field & they know their stuff. I love coming here. I would even personally drive in from Austin to come here to Lockhart-which I have before
- Tiffany B.
My family of four has been going here for the past 3 years since we moved to Lytton springs. Very happy with the location, staff hours and glasses selection.
- Shelly H.
Great experience with Dr. Ramos and Shelby. They explain everything in great detail and assist you in selecting the perfect glasses that fit your face and style.
- Jose F.
Dr Ramos and Shelby are great. They both worked great with my 7 year old whi needed glasses for the 1st time!!
- JessJess S.
Dr. Robert Ramos is licensed as a Therapeutic Optometrist and Optometric Glaucoma Specialist. Growing up in San Marcos, Texas he went on to Texas State University where he received his Bachelors of Science in Biology and received his Doctorate of Optometry from UIW Rosenberg School of Optometry in May of...
Learn about the different types of tests and equipment you may experience on a visit at Lockhart Vision Source.
Learn about eye exams, what's involved in a comprehensive exam, and special considerations for kids and contacts.
Our staff will help you find the best fit for your specific needs and explain how different lenses and frames will impact your vision.
Dec 11, 2019
Swimming in a pool with your contacts on or topping off your solution may seem harmless, but they could compromise your contact lenses...